Hipsters. We've all seen them. Maybe you live with one or maybe you are one. They are typically described as a subculture of men and women usually in their 20's and 30's who value independent thinking, culture, progressive politics, have an appreciation of art and indie-rock, witty banter and often hairy beards, hats and spectacles.
It's become such a popular lifestyle these days that the attire, attitude and product selections have moved over to our dogs.
"Hello Hipster Hounds"
These guys eat organic, receive holistic herbal treatments, dress for every occasion and wait for it, have their own fragrance. No wonder a visit to the park these days is just so mainstream humans. Check out some of these hounds' essentials.
Scented Coat Sprays
This cleverly named Isle of Dogs "Coature" (Get it? Coat-sure instead of Couture) spritz No.62 is an Evening Primrose Oil mist designed to make your hipster hound smell amazeballs as well as give them a shiny coat. The scent is called 'Maldives Villa'. Of course it is darlz.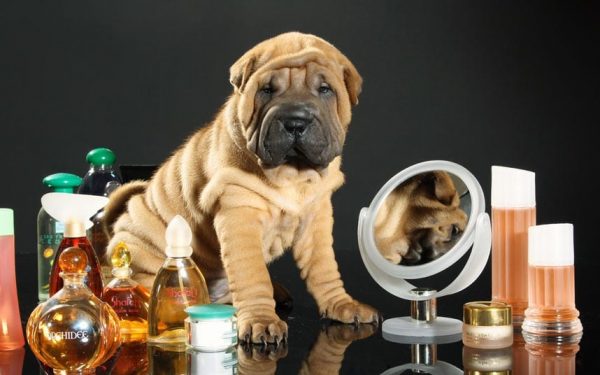 Signature Fragrances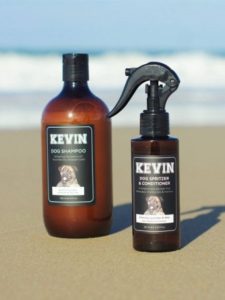 Dr. Dan Capps, a Sunshine Coast Vet who has a surgery that looks after famous clients, decided to treat his own dog like one of his special clients and voila Kevin, the minitare Bulldog become the muse and inspiration behind the new doggy fragrance aptly named  – Kevin.
"It's gone crazy, it was only supposed to be a one-off, but people keep asking for it. I had some guy come into the surgery at 7:30am just looking for it," says Capps.
Dr.Capps created this one off fragrance to raise money for the Wildlife Volunteers Association (WILVOS). Progressive hipster politics at their finest.
Starbucks Puppaccino
The human coffee chain giant has a special menu item for our Hounds. The "Puppaccino. It's a little bit of whipped cream in a cup and oh boy do they love it. This hipster Labradoodle in New York shows us how its done. You can both be hipster if you get your double shot long black and read a book on poetry together.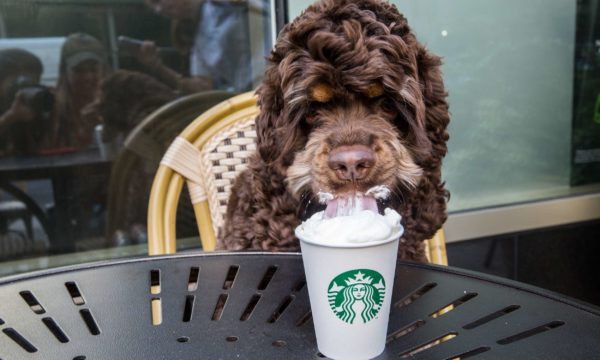 Hipster Fashion
This very cool home grown Australian label aptly named 'Four Legged Homies' offers simple, clean, and minimalist functional wear for your little homies. Designed to match your own street style. These guys even say on their website:
"I care not for a man's religion whose dog and cat are not the better for it." – Abraham Lincoln. 
Visit these cool hipsters here.