Meet the Master Pet Couturier parading his wears at New York Fashion Week. 
These designers aren't mucking around, nor is this a silly indulgence for them.
The pet industry is estimated to be worth $50 Billion dollars globally.
Anthony Rubio has twenty years experience in fashion, design and innovation in the human world that he draws on to create these strictly couture canine creations. They are so specialised that he has his own run way shows and his designs are considered collectibles in the art world. His work not only delights all of us hound loving humans, it raises much needed awareness for the plight of animals everywhere. Anthony is on the board of the Humane Society and an advocate for pet adoption via his own campaigns such as Adopt Me Maybe. A campaign that went viral.
Anthony Rubio was the first pet designer to showcase at New York Fashion week back in 2012 and today continues with fabulous shows like the Spring/Summer 2018 Campaign in the video above.
Other designers reaching in to the world of dog to create tasteful pet clothes include the home grown offering from Nice Digs here in Australia offering "quality lifestyle goods for the discerning modern dog owner" all proudly made in Australia too.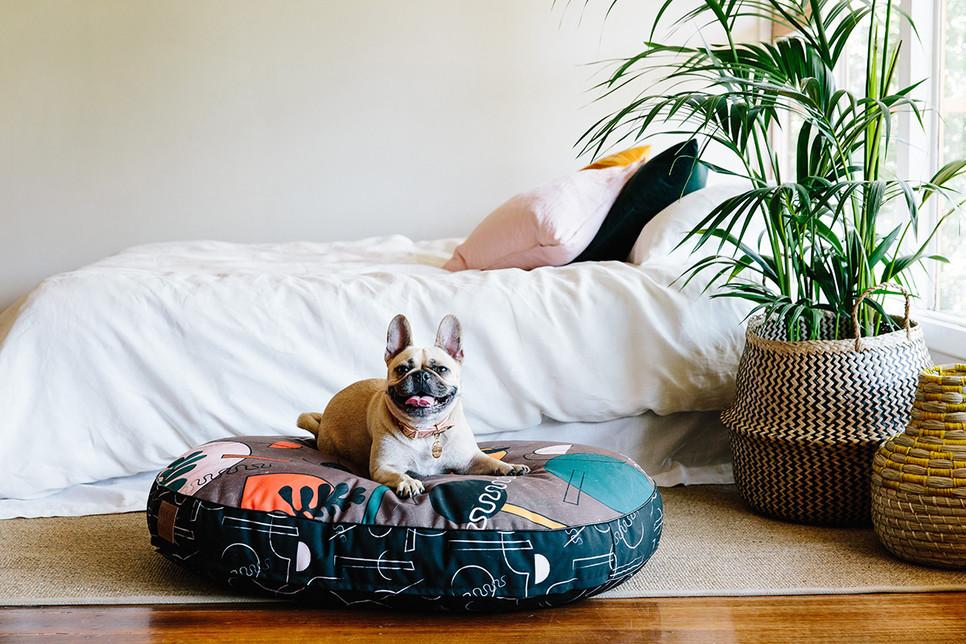 Max-Bone is another sophisticated brand for dog lovers hailing from the United States. Founded by Parisa Fowles-Pasdro, she says their designs are "Inspired by both Fashion and Interior Design"