Sophie Gamand is a French award-winning photographer and animal advocate living and working in New York. Lost & Hound caught up with Sophie to chat about her latest work "The Wet Dog Book" Exploring the unique angle of poochies in the bath.
You have won several photography awards, including a Sony World Photography Award and are now a celebrated animal advocate and give back to animal shelters through the success of your work. What was it that made you turn your talents to dogs?
I moved to the US in 2010. Dogs became my way in, socially. I was lonely and I wasn't quite sure what to do with my life. I started taking photos of dogs a bit by accident, also because it made me happy and gave me direction and purpose.
I just never thought in a million years this could become a career! I remember those days, when I would get one or two likes on my shelter photos. I thought nobody would ever be interested.
I thought I could never make a real difference for these dogs. Now I get lots of dogs adopted, and my work has given a voice to many. It's incredible.
The wet dog photo collection is unique in that it is about "capturing dogs during their least favourite activity". What gave you the idea and how did it come to life in these very humorous shots?
I was actually not planning this series at all!
I was in a pretty dark place, broke and miserable creatively.
One day I decided to pick myself up and set up a photoshoot at a groomer, something I had been wanting to do for a long time. Initially I wanted to do before and after pictures of the dogs getting haircuts, but I was also open to the process of taking photos of just anything that would happen. The groomer started bathing the dogs, and I couldn't believe the photos I was getting. It was a pretty magical moment. Wet Dog changed my life!
The response to your work has been amazing. You now have a Wet Dog Book available in several countries. What do you think it is about dogs that cut through culture, age, race and even language to reach our hearts in the way they do?
I actually believe dogs are a language in themselves.
Even if you don't have anything in common with someone, if you see them be with their dogs it speaks to you and so you now have a common language. Dogs are bridges. They are the key to a better humanity, I am convinced of that. They teach us compassion for animals and humans too….. if we know how to listen.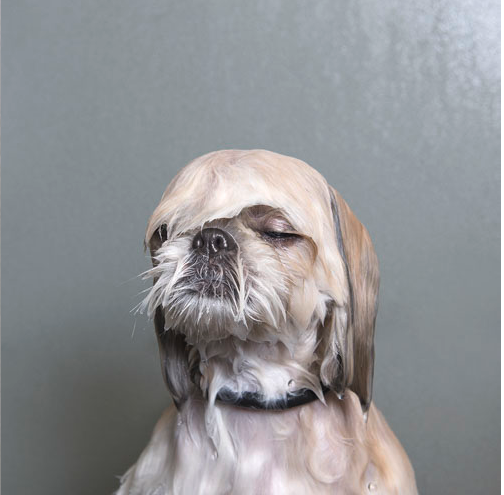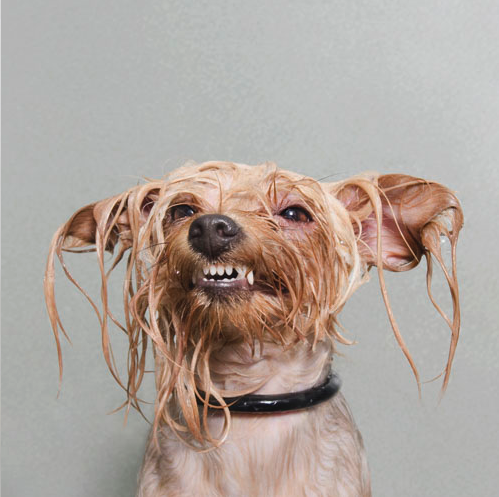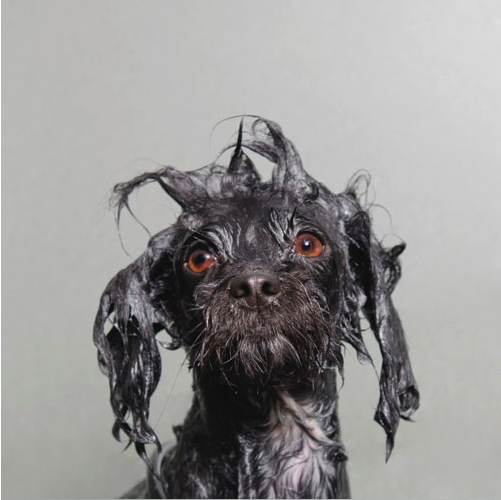 You must have been privy to a few poochie bath times for your shoot, whats your most memorable story?
Every shoot is different and every dog provides a different experience. I just remember having to wipe my lens A LOT!
It was all about the timing, capturing that moment where they are the most vulnerable, right before they shake it off and take the control back.
In addition to the Wet Dog series. You also have several other beautiful dog series ranging from "Dog Vogue" to "Dead Dog Beach". Do you have a favourite of the series and why? We love them all and can't decide!
My most famous series is actually
"Flower Power".
I photograph shelter pit bulls wearing flower crowns, to help break their negative image. Pit bull-type dogs often wait much longer at the shelter, and they are euthanized in greater numbers too.
People are so afraid of them, for no good reason. I was afraid too, until I started working on this project. It changed my mind and it changed the mind of many others. Flower Power is my favorite project because it's art combined with awareness, the two most important things, in my opinion.
I also have a soft spot for
'"Xolotl"
(pronounce: Show-lo-till). I shot this series in a desert in New Mexico, working with one of the most ancient and rarest breed: the Mexican hairless dog (Xoloitzcuintli). That series is my spirit animal, in a way. I love mythology and magic. I wish I had time and opportunities to work on more series like that!
Finally, what do you think of Lost & Hound? 
It's a fun website that really captures the dog culture!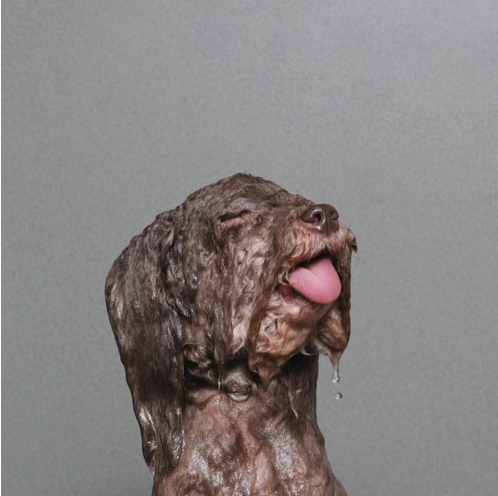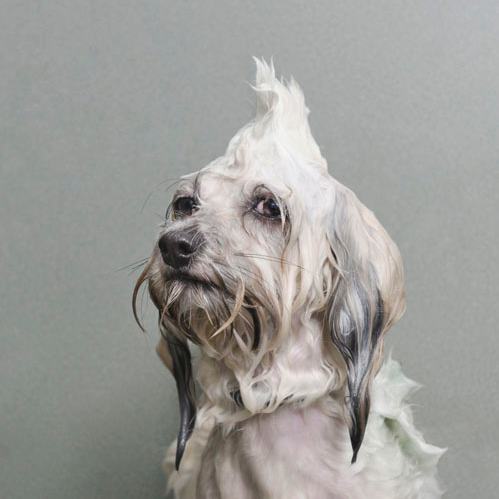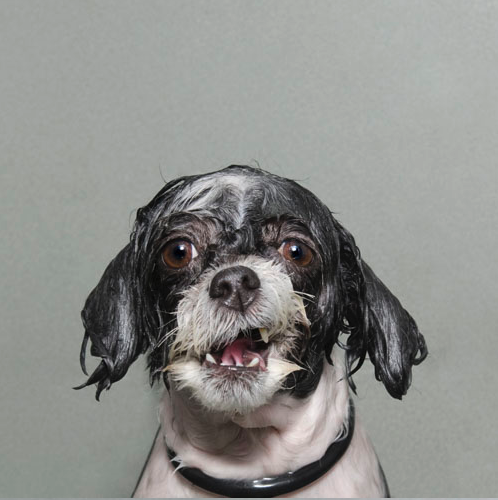 To see more of Sophie's work, order a book of these amazing photos or just bliss out at her gorgeous instagram feed, see details below: