Gerard Butler, Hollywood tough guy and heart throb is 45 years old, as far as we know single and loves his little pug pup called 'Lolita'.
He talks about how funny he thinks they look together in this article by the Daily Mail see here:
Liam Hemsworth and Tani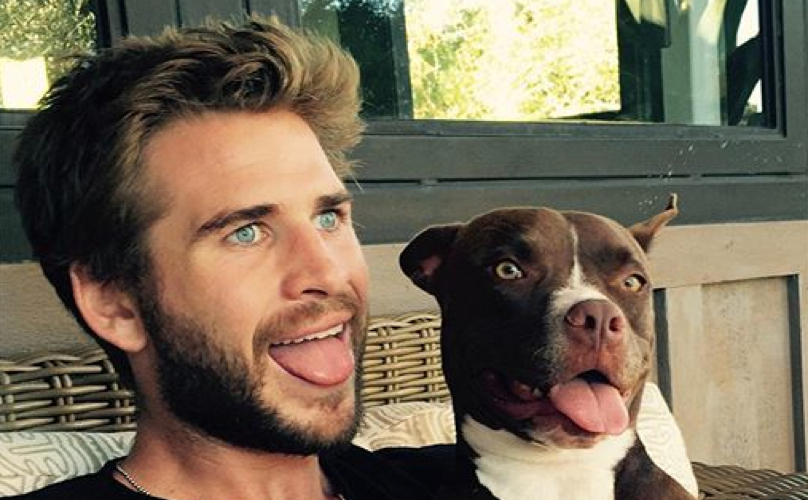 Liam Hemsworth, the 26yr old Australian actor known all over the world for being a cool, good looking Aussie hunk often spends time posting pics of his two dogs –  Tani, a pit bull and Dora, a big floppy labradoodle on his Instagram feed. It's a really lovely feed actually, lot's of love for his pooches among other healthy, lifestyle shots of him and his equally famous fiance, Myly Cyrus, who has four dogs of her own, all of which she adopted.
George Clooney and Cocker Spaniel, Einsteen.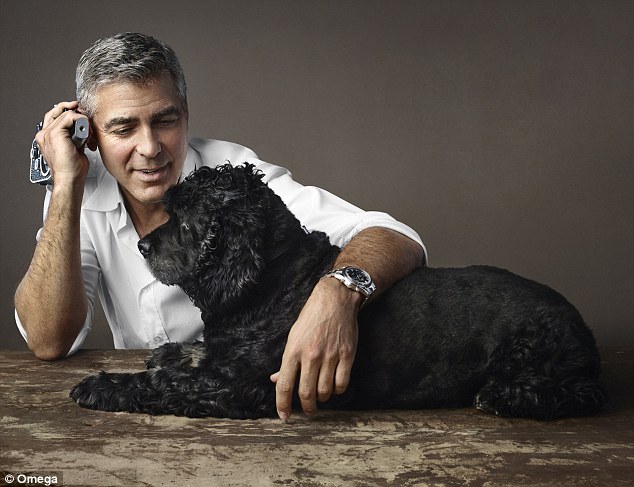 George Clooney, the 54 year old America heart throb has even made his pooch famous too. In this photo by Omega, Clooney and his 10yr old black Cocker Spaniel, named 'Einsteen' pose for one of Omega's premium watch campaigns.
The story goes that George adopted him from a crowded California shelter, and he was an obese stray who was due to be put down hours later. Not a bad transformation for this lucky hound!